A New Approach To Healthcare
At Camanche Chiropractic Center, we address the cause of your pain, not just the symptom. We believe that education is a big part of your success. Call today!
Welcome to Camanche Chiropractic Center. Doctors Gary and Mark Parsons are Doctors of Chiropractic serving the Clinton and Camanche area with a traditional chiropractic approach that people love but also incorporate new approaches and innovations to their care such as laser therapy, impulse IQ, and much more! We are dedicated to finding the best natural solutions for your condition.
We are experts in disc and spinal problems, neck & back pain, headaches, & muscle tension, but we also provide natural solutions for many other conditions you'd think of consulting your general practitioner for. If you have had an accident or injury, chronic pain, or just want to feel better, we're your choice for the best chiropractors in Camanche and Clinton area. Our office is easy to get to. We're just 3 miles south from Walmart/Billion Auto on Washington Blvd, across from Dollar General, next to Immanuel Lutheran church.
Welcome to Camanche Chiropractic Center
Our patients often say they've never had such a thorough examination from a chiropractor before. We often hear "You found that problem I didn't even mention. I've had that for years and nobody has ever even mentioned that it could be fixed before." Whether it's hip pain, jaw problems, foot trouble, knee pain, gallbladder trouble, shoulder pain we work to find the source of your problems and give you natural holistic treatments. We commonly have success with sciatica, disc bulges, strains & pulled muscles, foot pain, knee pain, headaches, neck pain, shoulder problems, fibromyalgia, and much more.
HOW CAN CHIROPRACTIC CARE HELP YOU?
There's a common misconception that people think their problem is too bad or too long-standing for chiropractic to help. But given proper correction and guidance, the body has remarkable recuperative power, even for problems that have been there for years and decades. Give our office a call today at (563) 259-1314 to set up an appointment to make your body a better place for you to live.
Common Symptoms Chiropractic May Help...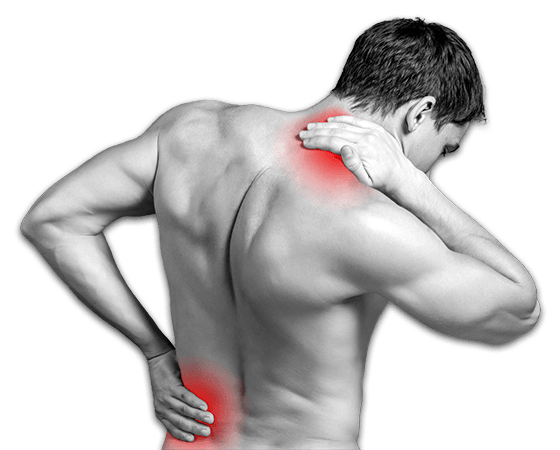 What Kind of Training Does a Chiropractor Have?

Chiropractic doctors go through a minimum of four years of schooling at a chiropractic college, generally preceded by an undergraduate degree in the basic sciences or several years of experience in a prior relevant health care field.

Students of chiropractic care must spend a minimum of at least 4,200 hours with their teacher, and a minimum of 1,000 hours of fully supervised clinical training with an instructor as they learn the appropriate diagnosis and treatment techniques to help heal your body and restore it to its natural, fully functioning state.

At Camanche Chiropractic Center our chiropractic team is ready to meet with you to discuss your needs. We will help to design a program that is right for you. We look forward to meeting you.

OUR MISSION

Dr. Gary Parsons opened the Camanche Chiropractic Center in 1974.  His son Dr. Mark Parsons joined the practice in 1998.  Both are graduates of Palmer College of Chiropractic.  We enjoy challenging cases, the ones others have given up hope on.

Our mission is to provide the best alternative healthcare methods in a scientific & logical method to improve your health to its utmost potential.  We believe your symptoms are warning signs that give us insight into how your body is functioning or malfunctioning.  We pay attention to them and you so we can try to guide your body back to optimal health with scientifically applied chiropractic adjustments and physiotherapy modalities. Symptoms begin to disappear when their cause is removed! Come try it out!